FOREST STREET FOOD PANTRY
I seen this since Covid-19 has been a thing. I thought it was a book sharing situation. Then as time went on a cooler was placed there as well. I decided to stop and found out to my surprise that it was a food pantry. I was so happy to see how this family cared for their community.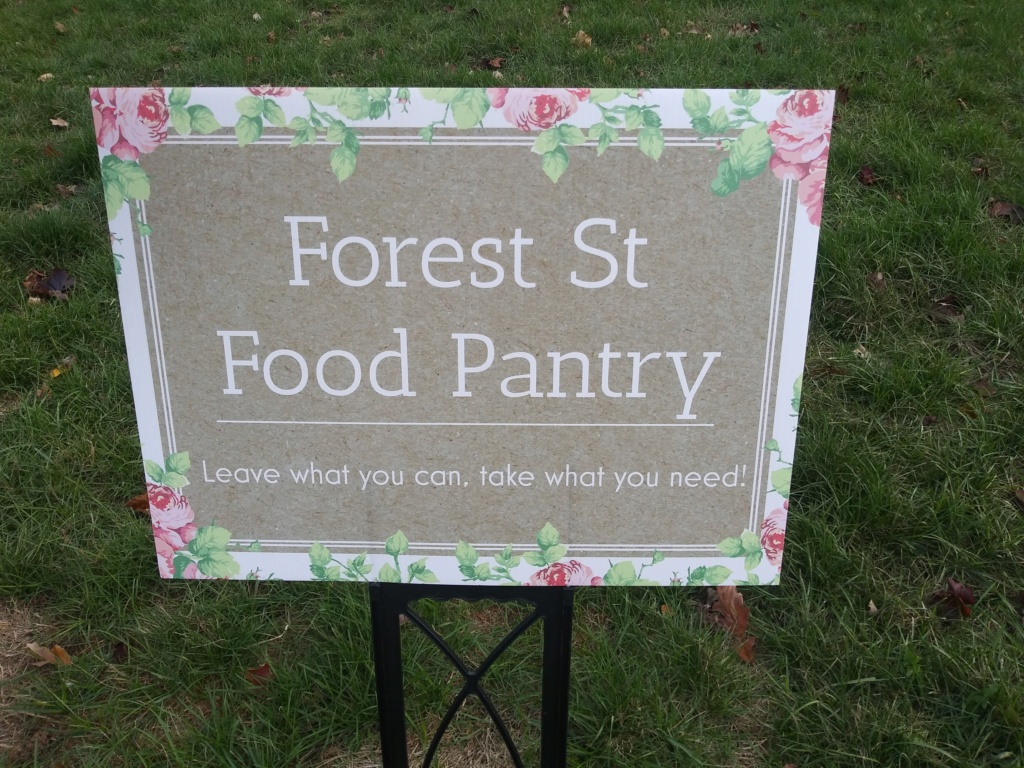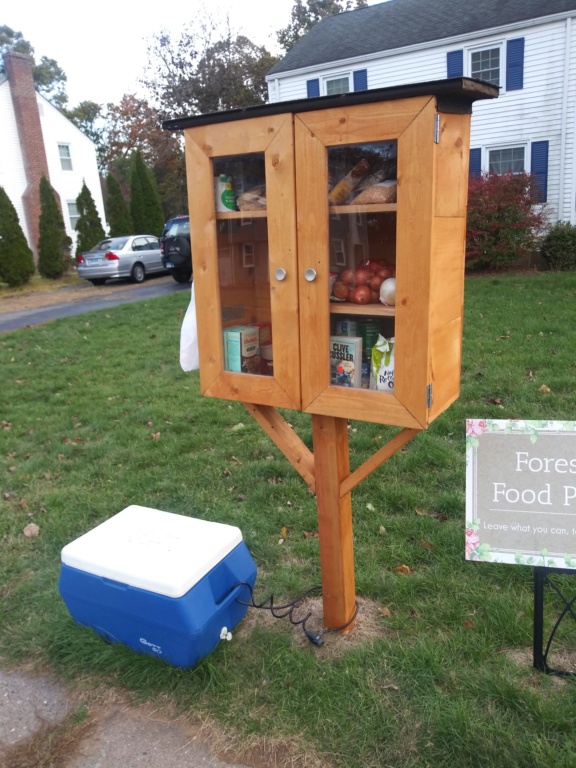 As you see from the picture a variety of items were donated. There is enough of a selection to make a small meal and not have go to bed hungry. I have seen these on the news but I am so glad to see one in person. 
I hope someone gets inspiration from this post and places one in front of their yard or some where in their neighborhood. There is definitely a need for these types of help. Just imagine if we can make sure that even just one person doesn't go hungry because of a food pantry like this.
Kristyn and Eric do an awesome job keeping it clean and well stocked. I briefly spoke to Eric and he mentioned that the donations have been rolling in, which makes me happy that it is being used but sad that there is such a need especially in the cold months. He says his wife Kristyn keeps an eye out for when the food is taken and the pantry needs 
to be refilled. She stores the overflow of donations and replaces the items from that stock and that the pantry is mostly filled by strangers donating. I thanked him and asked him to thank his wife on my behalf for doing such an awesome job.
---
Permissions in this forum:
You
cannot
reply to topics in this forum